Modular kitchens have been one of the trendiest kitchen designs in India for quite some time now. They are created to fit your style and standards and they help to make your kitchen experience more wholesome. Modular kitchens are designed in a manner that will meet your daily kitchen requirements in addition to giving your traditional kitchen space an elegant and contemporary makeover.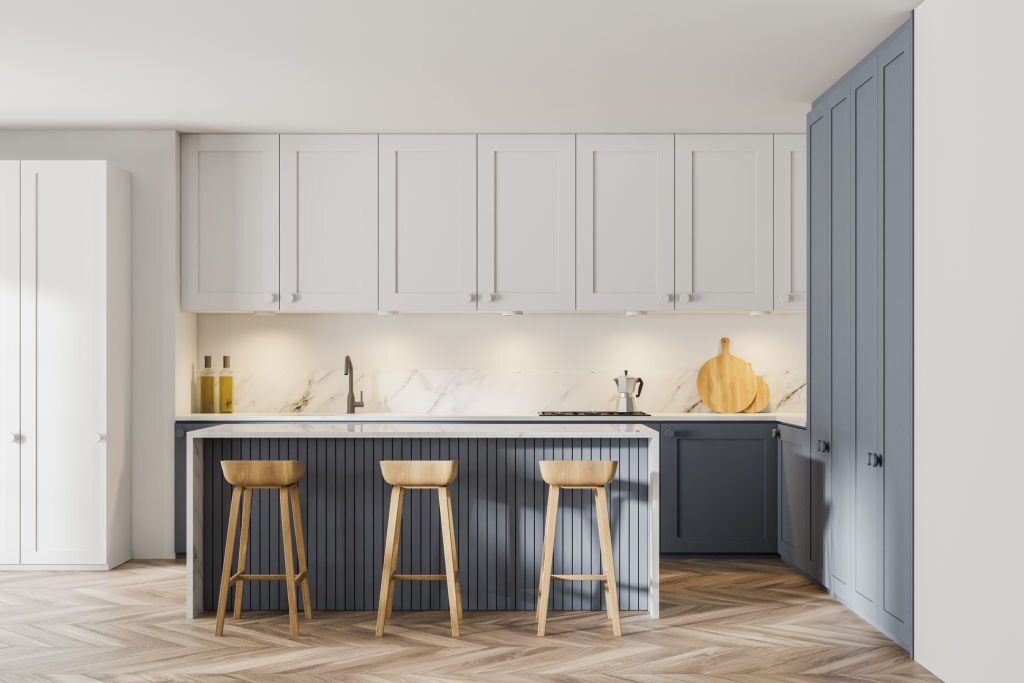 Before embarking on the journey of designing the modular kitchen of your dreams, here's a list of things you need to consider:
1. Low-Maintenance Materials: Modular Kitchens are made to add comfort and ease to people's lives. Choose raw materials for your modular kitchen that provides ease when it comes to cleaning, handling as well as maintenance. Steel is a very durable choice in the modular kitchen industry. Having stainless steel sinks will be the best decision for you to make in terms of both functionality and style. In terms of finishes, laminate is the best finish in the market because of its durability and its moisture and heat-resistant properties.
2. Kitchen Work Triangle Rule: The kitchen work triangle is a well-known standard that is applied to ensure efficient kitchen layouts that are not only functional but also aesthetically pleasing. It prioritises efficiency by keeping the crucial workstations i.e. the cooktop, the sink, and the refrigerator, in close proximity to the cook. It also ensures that these three elements of the kitchen are not placed too close to one another as that might lead to a cramped kitchen layout. The work triangle helps keep traffic at bay within the kitchen area in order to spare the cook from facing unnecessary interferences.
3. Give Importance to Ventilation: Proper ventilation will set your modular kitchen design apart. Indian cooking, with its strong smells and smoke, requires proper arrangements to be made to get rid of overpowering odors from your kitchen space. Your modular kitchen design layout needs the addition of either a chimney or a good exhaust fan to perfectly accommodate your personal cooking practices.
4. Storage: You can make optimum use of your storage space in your modular kitchen layout and personalized compartments. If you have bigger families, you will require more cutleries, crockeries and utensils. You can have different sizes of cabinets or drawers to keep all your utensils and appliances and keep them as per your convenience. You can store those items that you use regularly in close proximity to you and keep the rest of your kitchen essentials at the bottom. The primary thing for you to consider is to design your kitchen layout to fit your cooking requirements.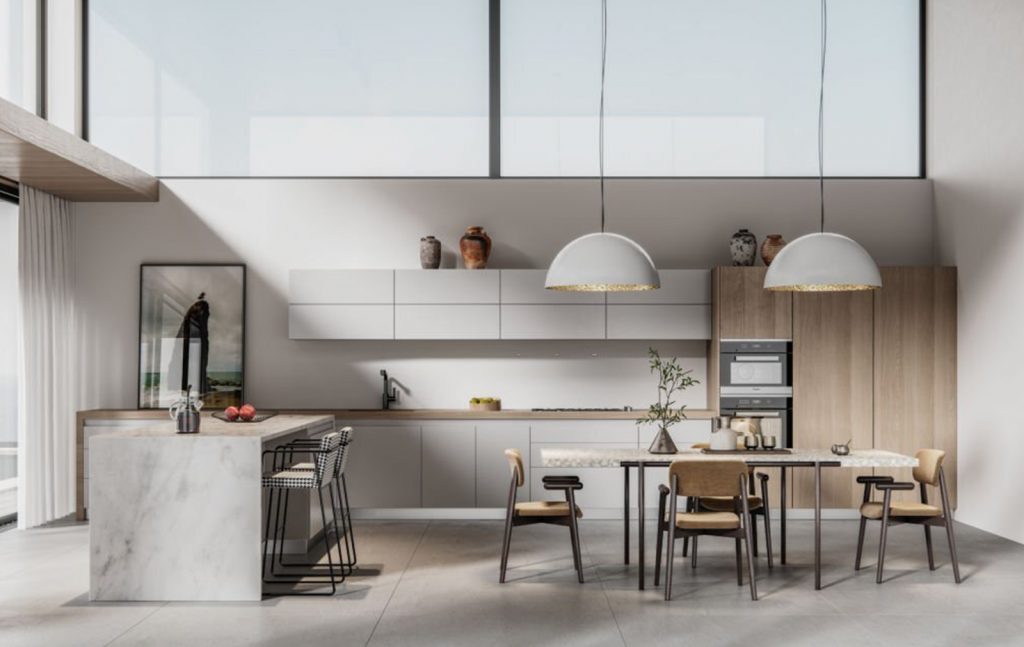 Premium brands like Würfel have a wide range of modular kitchen designs to suit your style and home décor. You can get a free design quote for your home interiors by filling the form below or dropping us an email at contact@wurfel.in.To know more about Würfel products, take a look at our website Würfel. With 44 studios across the country, Würfel is the most premium and the largest modular kitchen and wardrobe brand in the country. It was awarded the 'Best Modular Kitchen Brand' by Times Business award consecutively for 2018, 2019, 2020, 2021 and 2022 and 'The Most Innovative KitchenAward' in 2019 & 2020 by IndiaKitchen Congress. To know more about our modular kitchen designs, visit a Würfel studio near you.