Modular kitchens are preferred on account of the ergonomics, convenience and space efficiency that they offer. The main query in people's minds is whether a European modular kitchenistheright choice for Indian households. The answer is 'Yes!' because European modular kitchens not only come with added convenience and hassle-free installation, but they are also stylish and provide ease in handling, operating and maintenance.

When it comes to the warranty, every brand has a different take on it. While many brands do provide warranty periods on their products nowadays, the main criteria to consider in this regard is the underlying characteristic of the product they manufacture because ultimately that is what will determine the durability and robustness of your modular kitchen layout.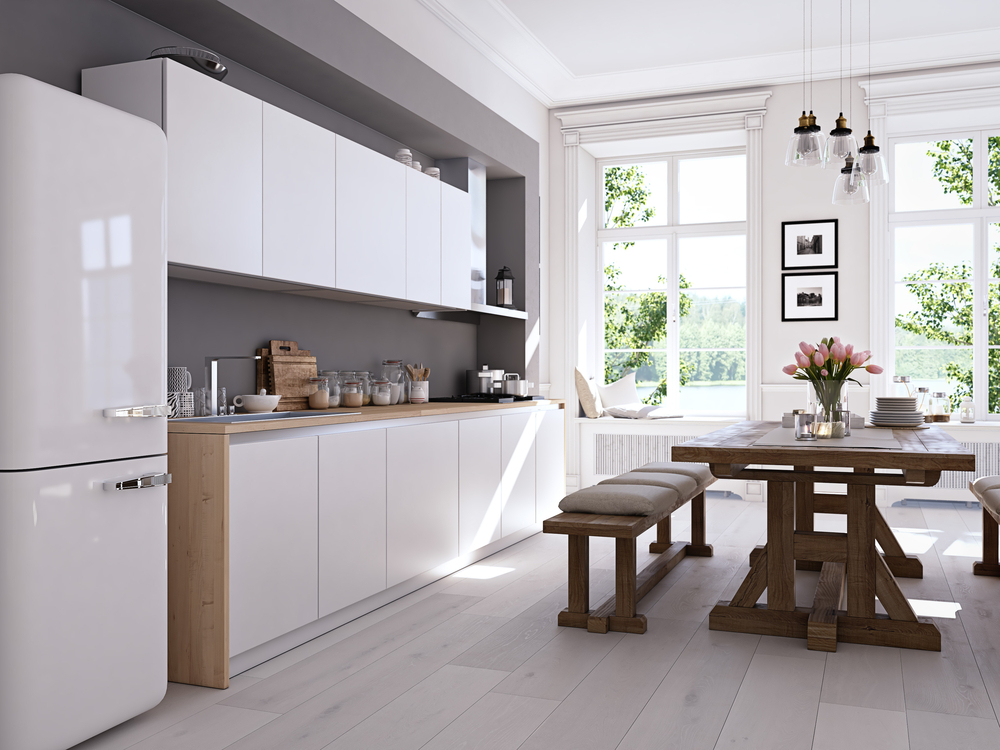 The primary things that you must keep in mind before you decide to purchase a modular kitchen design for your home include:

1.Quality-Modular Kitchen is a product that needs to be personally checked and felt. Every dealer would ideally have a showroom where you can understand and get a feel of the products. The quality of the products available in the showroom speaks a lot about the quality of the brand itself.

2.Raw Materials-Before deciding on the design of your cabinets and your kitchen accessories, you should know about the kind of materials used to create them. If the source of the raw materials isn't reliable, the durability of your modular kitchen design will be severely impacted.

3.Grade of the Boards-Many dealers in India use E2-grade boards that are carcinogenic in nature and that, in turn, results in the creation of unhealthy living conditions in your home. Always make sure that the dealer from whom you are purchasing your modular kitchen uses E1-grade boards. These are free of toxins and they thereby ensure the safety of your health.The E1-grade boards have a formaldehyde emission rate that is equal to or less than 0.07 ppm which makes them ideal for households.

4.Edge-banding-When it comes to edge-banding, it's crucial that you ensure that the quality of the glue that is used by your dealer to bind the kitchen boards together is good. Also, you must check that no primitive methods are being used for edge-banding. You should find a dealer that makes use of the PUR technology as it is the strongest form of edge-banding. Moreover, check that the same method of edge-banding is used for the carcass as well as the doors.

5.Customisation-The primary USP of a modular kitchen dealer is the level of customisation that they allow. So first,you must ensure that your chosen dealer provides you with awide range of options in terms of the raw materials used, colours of the kitchen cabinets, finishes etc.,before you finalise them.


Besides the above-mentioned points, before purchasing your modular kitchen you need to thoroughly compare and contrast the after-sales service and warranty schemes provided by your manufacturer and take a decision. Brands, like Würfel, that offer longer warranty periods and amazing after-sales services will prove to be the best option for you in the long run.Established brands like Würfel bring you a world-class experience with premium quality European modular kitchens and wardrobes. It is India's largest modular kitchen and wardrobe brand in the country and was awarded the 'Best Modular Kitchen Brand' by 'Times Business Award' consecutively for four years namely 2018, 2019, 2020, 2021, and 2022 and also 'The Most Innovative Kitchen' in the years 2019 and 2020 by 'India Kitchen Congress'. You can check out their official website and browse through the diverse range of designs they offer or visit their nearest store to get a better idea about the quality of their products.