The kitchen is known as the heart of the home as we not only prepare meals in this space but also socialise, spend quality time with our loved ones and create memories that will surely last a lifetime. The advancement in technology and the change in social dynamics have resulted in a major shift in perspective with regards to modern kitchen designs.
In the modern times, modular kitchens are recognised as one of the trendiest kitchen designs with regards to their stylish looks and high efficiency. They are made to fit your style and standards which, in turn, makes your whole kitchen experience more wholesome.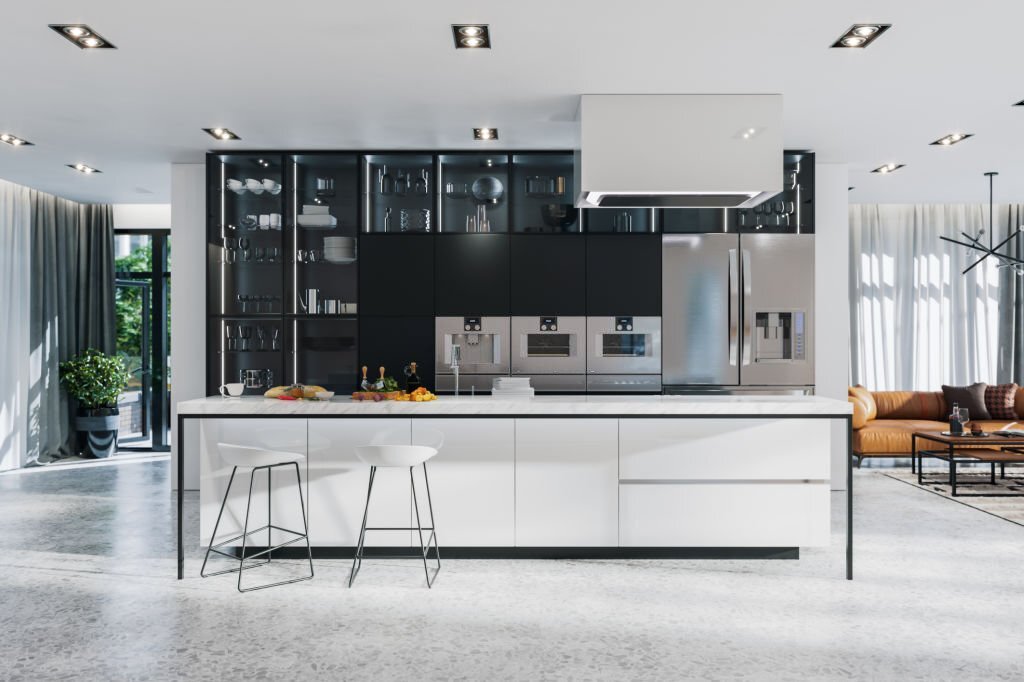 Before you embark on the journey of buying and designing the perfect modular kitchen for your home,take a look at some of the important things that you need to consider beforehand:
List the different elements you want to include in your modular kitchen design: In the process of designing your new kitchen or renovating your old one, you need to first analyse what elements you already have in your existing kitchen and what more do you require from your new European modular kitchen. The best thing for you to do is to carry out this step on your own before seeking help from your designer or planner. This way you can continue to use what works in your kitchen now and change what doesn't. You will also be able to decide if anything can be recycled or reused.
Consider the best layout for your kitchen: The layout of your customised modular kitchen determines the functionality of the space and it is important to be aware of the size of the kitchen and what layout fits best. When you are considering ideas for the different designs and layouts of your new customised modular kitchen, you need to first think about certain important factors like how you use your kitchen on a daily basis etc.The kitchen layout should be designed in such a manner that it perfectly fits your lifestyle. Take a decision on whether you want your kitchen to remain as a separate entity or as part of an open-plan concept. Also, plan the preparation and cooking area of your new European modular kitchen by using the design concept of the kitchen work triangle.
Choose the kitchen style: Just like there are different style of designs for the different rooms of your home, the same exists for the kitchen as well. The different kitchen design styles help you create a look that's contemporary, transitional, country-style and more, and choosing between the different styles is vital to getting the desired aesthetic for your modular kitchen space. The best part is that you can match each style to the interior design scheme of the rest of your home to create a space that's cohesive, authentic and inherently you.
Pick the best material for your kitchen: Asthe cabinets are the central focal point in your kitchen, it's important that you ensure that they can withstand the daily wear and tear they are bound to endure throughout their lifespan.Kitchen cabinets are generally made from wood or wood-like materials such as hardwood, plywood, particleboard orfibreboard. Also, depending on the overall aesthetic and atmosphere of your home, you can even opt for glass or stainless steel cabinets. Aluminium and stainless steel cabinets bring a contemporary or futuristic vibe to the space, and they are durable in nature.
Choose the colour: Colour is just as important as the style of the cabinets that you choose as it will be the very first thing that anyone will notice about your kitchen. White is a populascolour followed closely by shades of cream, off-white and pale grey. These are good options if you want the kitchen to act as a backdrop for you to add your own personality in décor through the colour of your customised luxury modular kitchen while also retaining a classic design that won't date. Grey is another favourite amongst modern homeowners as it works well with both traditional and contemporary kitchens.
Countertop: You need to ensure that you are utilising the countertop to the fullest to make the best use of your modular kitchen design. The counter height should be comfortable enough for people in the house to use it. By keeping the countertop wide and spacious you'll find it easy to keep things on them while also keeping them clean and organised. Also, it is advisable to opt for darker colours for the countertop as lighter shades are more prone to stains and that makes maintainingit a difficult task.
Lighting: Lighting is a crucial aspect of the interior design of our home, especially our kitchen. This is because they not only have a functional use in our kitchen but also play a rolein determining the aesthetics.
The choice of kitchen lighting is important for several reasons. First, it is key towards creating a brightly-lit workspace that maximises your visibility and ensures your safety while you prepare your meals. The counters and other surfaces should have proper illumination so that you can prepare your food in an easy and efficient manner.
Ventilation: As the kitchen is prone to stains, heat, and moisture, it is important for you to have proper ventilation in there. Cooking different cuisines in your kitchen results in the production and the accumulation of odours, oil stains, and humidity in the kitchen space that can irritate your eyes and cause respiratory troubles. Allow some fresh air to enter, which will help to ventilate your modular kitchen area and keep it from deteriorating.
Consider electrical outlets: Make sure your European modular kitchen includes several electrical outlets in areas where you wish to use a toaster oven, coffee pot, blender etc. Install multiple outlets along the island and the backsplash so you'll have electrical provision wherever you require it. For a more customised look, you can outfit a drawer with outlets and USB ports to have a concealed charging station for your devices.
Be smart with the trash:The correct segregation of the trash is one of the most important things for a kitchen. Modular kitchens come with in-built cabinets that can store all the garbage. Always remember to separate the dry waste from the liquid waste to avoid having a mess kitchen. Storing the garbage in specifically designed cabinets helps you collect the waste in an efficient manner without ruining the aesthetics of the space.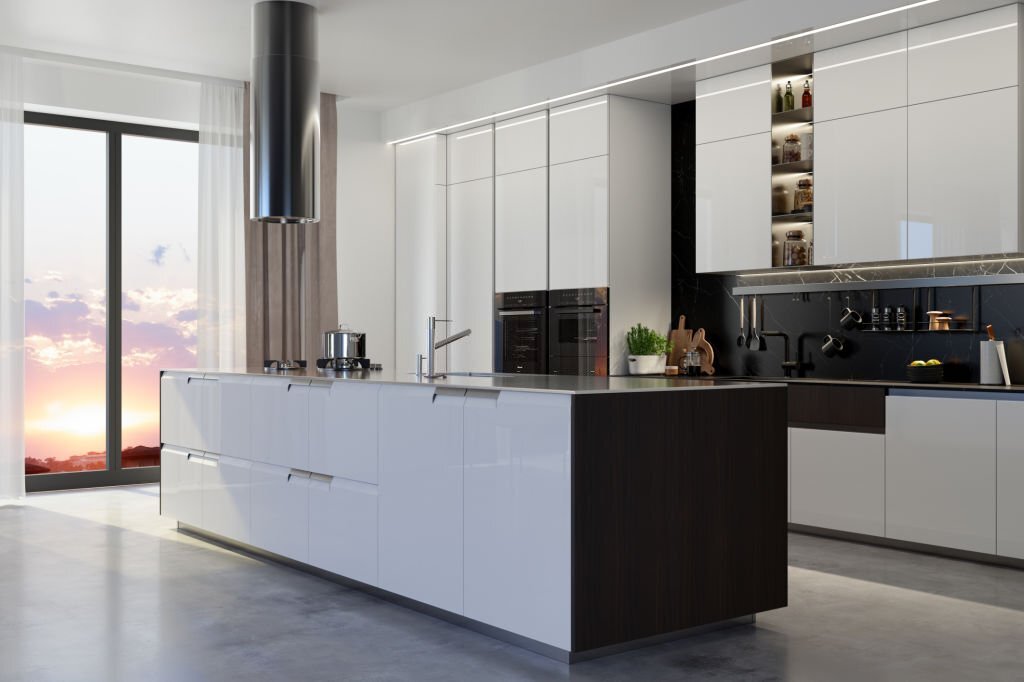 Well-established brands like Würfel have a wide range of modular kitchen designs to suit your style and home décor. You can get a free design quote for your kitchen and wardrobes by filling out the form below or drop us an email at contact@wurfel.in. To know more about Würfel products, take a look at our website. With 46 studios across the country, Würfel is the most premium and the largest modular kitchen and wardrobe brand in the country. It was awarded the 'Best Modular Kitchen Brand' by Times Business Awards consecutively for the years 2018, 2019, 2020 and 2021 and also 'The Most Innovative Kitchen Award' in 2019 & 2020 by India Kitchen Congress. Visit a Würfel studio near you to catch a glimpse of the latest modern modular kitchen designs and own your dream kitchen soon.Click here for more details.