The kitchen is the centre of any home and is meant to be the space where we can enjoy spending time with our friends and family in addition to providing a place we can prepare our food. Because of this, it's crucial to think through every aspect before creating your luxury modular kitchen design in order to choose what will work best with the available space. In your home, a luxury modular kitchen makes a fashion statement by giving the space a multifaceted personality and reflecting the owner's persona. Flexible and modern, a European modular kitchen design contributes to the order, practicality, and air of elegance that characterises the aesthetics of a contemporary urban home.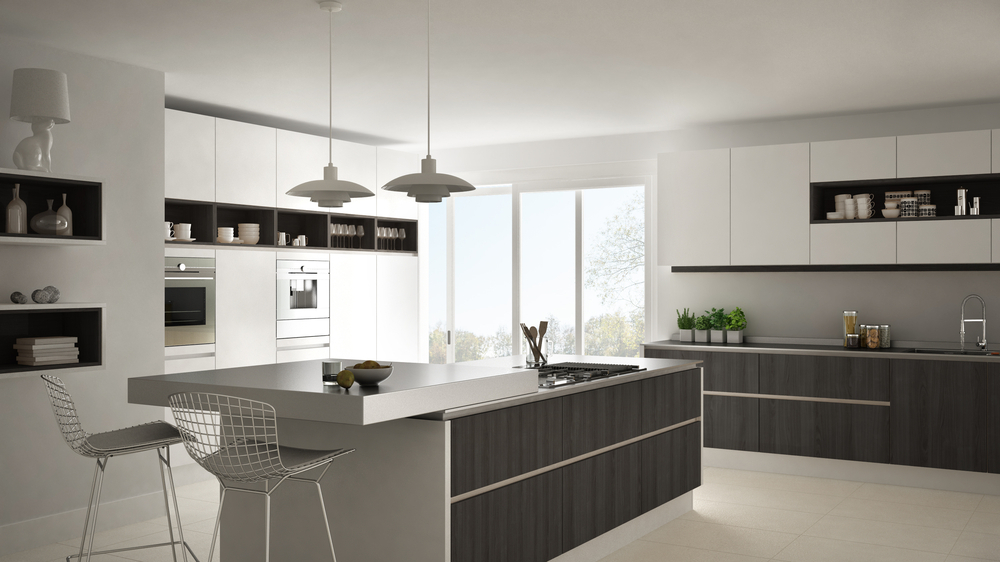 1. Modular kitchens are easy to assemble: Modular kitchen designs come in modules, and so, anytime you wish to relocate, you can easily take your kitchen with you. However, you are not free to do the same with regard to kitchens that are built by a carpenter because once fixed, those cabinets cannot be removed. Therefore, if you choose the traditional kitchen design, you must construct an entirely new kitchen in your new home.
2. Modern modular kitchens are available in a wide variety of finishes: On account of their streamlined and elegant appearance, modular kitchens are very popular. They are considerably gentle on the eyes because they include a variety of finishes, each of which has distinct traits of its own. The best thing about these kitchen designs is the fact that their edge banding is carried out by machines since it increases the kitchen's durability and gives it a lovely appearance and feel. This is most definitely not the case with kitchens built by a carpenter. Since they are made by hand, the quality and finish are never guaranteed.
3. Modular kitchens cater to your personal storage needs: One of the most popular kitchen design nowadays is the modular kitchen one because it can be customised to fit the needs and taste of the homeowner. Your modular kitchen design may contain all of the equipment you need to create meals in a well-organised space, including magic corners, bottle pullouts, pantry units, built-in microwave ovens, etc. No matter how skilled he is, your neighbourhood carpenter won't be able to construct a kitchen for you with the modern hardware or technology that is expected in modern homes.
4. Modular kitchens are highly durable: First, a carpenter-made kitchen is typically constructed utilising materials that are chosen by carpenters. This suggests that the longevity of your kitchen is not guaranteed. Second, as trend tend to change at the speed of light, you'll be stuck when it comes time to replacing obsolete parts or accessories of your traditional kitchens. On the other side, machine-made modular kitchen designs are available in a variety of designs. Also, manufacturers that deal with modular kitchens also offer warranties and maintenance services to help increase the durability of your kitchen design.
Well-established brands like Würfel have a wide range of modular kitchen designs to suit your style and home décor. They follow the latest design trends and customise the kitchen according to the likes and preferences of the homeowner to suit their personal needs and requirements. To know more about Würfel products, take a look at our website. With 46 studios across the country, Würfel is the most premium and the largest modular kitchen and wardrobe brand in the country. It was awarded the 'Best Modular Kitchen Brand' by Times Business Awards consecutively for the years 2018, 2019, 2020, 2021 and 2022, 'The Most Innovative Kitchen Award' in 2019 & 2020 by India Kitchen Congress and the 'Best Modular Kitchen Brand 2022-23' by Radio City Business Icon Award. Visit a Würfel studio near you to catch a glimpse of the latest modern modular kitchen designs and own your dream kitchen soon.