The kitchen is an important part of your home where you end up spending a major amount of time on a daily basis. Hence, its design needs to be given due time and consideration. It needs to be cleverly planned so that it is practical, stylish, and leaves you some room for creativity. We continue to cook and eat at home more and more these days, so keeping the kitchen organised and well-stocked is of critical importance. Finding the ideal kitchen storage solutions for your family's needs is equally vital. The storage should neither end up taking a lot of space nor should it be complicated. It should be functional, well-designed and simple and should cater to your personal needs and requirements.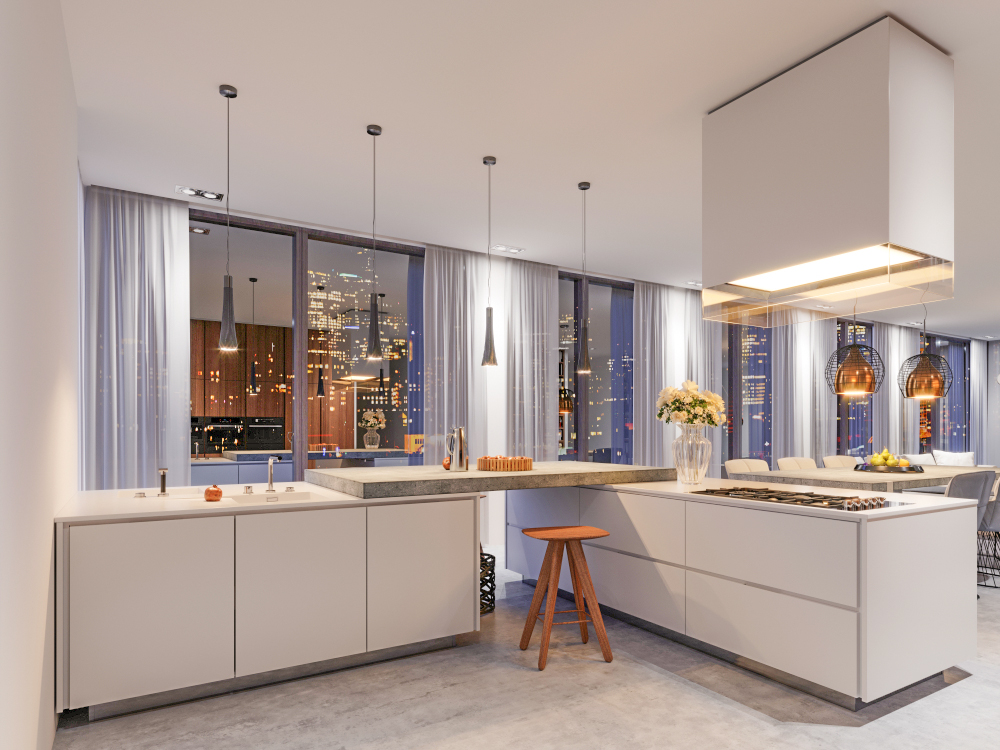 Some of the most innovative kitchen storage solutions include:
Tower Units: Tower units are important parts of modular kitchen design and they can be used as a pantry storage option for you to be able to store the regularly used food supplies such as rice, dal, flour, etc., and other such items that are not easily perishable. This accessory gives you an additional storage areaon account ofits height and helps you keep an organised modular kitchen space.Tower units come in a lot of varieties such as the unitsthat fit in electronic appliances, the onesthat have shelves and the ones that come with fittings. They free up space from your base and wall cabinets as well as your countertops.
Corner units: Corner cabinets will always provide a problem if your kitchen layout is in a U or L-shape. the only way that you can optimise the corner space, and make the most innovative use of the blind space where the two counters intersect is by the inclusion of corner units. Anything stored in the far corner is prone to get lost and forgotten because it's difficult to lean down and access that area. Smart corner units make it feasible to effectively utilise the corners to maximise the storage of your kitchen.They are specifically designed to fit inaccessible areas with a sliding mechanism to make the best use of your modular kitchen space.The various types of corner units available in the modular kitchen industry are 45- degree corner units, magic corners, carousal units, L-shaped shelves etc.
Bottle pullouts:Many of us are aware of how much simpler life can be with pullout drawers in the kitchen. When a drawer can be easily pushed into the light, there's no need to search through deep, gloomy cupboards in search of a pot or a pan. Making the most of the available kitchen space is made easier by these modular kitchen accessories. Bottle pull-outs consist of two or three deep shelves that can be used to store cooking ingredients such as cooking oils, seasonings, spice etc. The functionality of your kitchen can also be improved through the inclusion of these specialised pullouts. The best option for you is to include stainless steel bottle pull-outs in your modular kitchen design because are durable and resistant to corrosion.
Under-the-sink drawers: If you want to declutter your kitchen, the best thing you can do is to get it organised by using various storage solutions. When it comes to your kitchen storage, one of the most overlooked spaces is the under-the-sink area.There's more to it than meets the eye, despite the fact that your sink is little and all you can see when you open your cabinets are pipes. There are numerous factors that make under-sink storage vital. It allows you to maintain order and provides you quick access to all your cleaning supplies. They are also easier to clean. The best part is that you can keep your countertops tidy by making the most of the area under the sink. They will thus make your kitchen look cleaner and more organised which will enhance the overall aesthetics of the space.