Modular kitchens refer to modern kitchen furniture that are constructed in modules or units. They are specifically designed to maximise every inch of the available space and allow for efficient space management, especially for the smaller spaces. The standard modular layout generally comprises of multiple cabinet units,which include wall units, tall-storage cabinets, floor units, gadgets-storage spaces, etc. Each unit is built from diversified materials and comes with modular kitchen accessories to arrange the things in a clutter-free manner.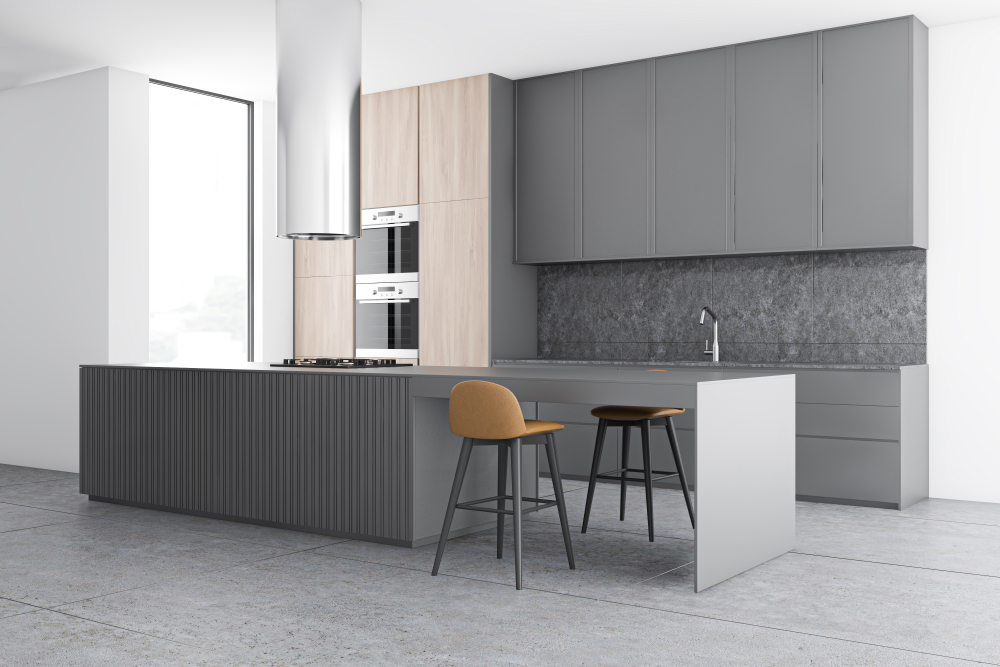 So in order to build your dream kitchen that you'll love for years to come, it's smart to stick to the tried and tested methods as advised by the experts. Proper planning of the kitchen space is key if you want a successful kitchen design that fulfils all your expectations.From enlarging your kitchen space to designing functional and multipurpose islands and getting creative with your storage, here are the top tips for creating a stylish European modular kitchen:
Consider the Kitchen Work Triangle: The kitchen work triangle is a kitchen design guideline that helps you plan efficient workspaces and clear traffic lanes in the kitchen. It consists of the sink, the cooktop, and the refrigerator. An important part of your kitchen planning consists of planning how to arrange these three items so that one can easily access the cleaning, cooking and food storage areas without overcrowding the kitchen space.
It is recommended to first have a rough sketch of your kitchen space before deciding the type of layout you want to go for. The general ruleis to leave a distance of 4 to 9 feet between each leg of the triangle.
Plan the Layout: Before you design a modular kitchen for your home, you need to commit to a layout first. Choosing the right layout for your European modular kitchen is is the most important factor that helps you ensure a functional and practical kitchen area. Whether your kitchen is cramped or expansive, a clever layout makes all the difference in helping you to get the most out of the space.
Modern-day kitchens aren't just about cooking and cleaning. They have rightly become the hub of the home and have proved to be more multi-functional than ever. So, it is important that we take timeto plan the layout of the space according to the activities that will happen there such as dining, socialising etc.
Pay Attention to the Colours: The colour scheme chosen by you helps to add a finishing touch to your European modular kitchen space. The colour of your luxury modular kitchen design is just as significant as the style of cupboards you opt for because it is the first thing that people tend to notice when they step into your kitchen. Since you need to maintain the kitchen colour for a long time, it is best to avoid using an all-white colour scheme for your kitchen asit will demand consistent cleaning and high maintenance.
This doesn't imply that you should blindly opt for brighter hues as well. Darker shades trap in more heat which poses a problem during the summer season. So, the best thing to do is to try mixing and matching different shades and use different combinations. Also, it is important to ensure that the colour palette of your customised modular kitchen goes well with the overall theme of the interior design of your home.
Focus on Kitchen Lighting:Lighting is a significant aspect of the interior design of our home, and more importantly, our kitchen. This is because they not only add to the overall functionality of the European modular kitchen design but they also affect the aesthetics. We need to consider the ambient, accent and task lighting of ourcustomised modular kitchen design, no matter if it's part of a separate room or an open plan concept.
The choice of kitchen lighting is crucial on account of many reasons. First, it is important towards creating a brightly-lit workspace that maximises your visibility and ensures your safety while you cook. The counters and other surfaces should have proper illumination so that the process of food preparation becomes easy and efficient.
Good lighting helps to create an inviting, welcoming space while also providing a useful and purposeful atmosphere. The right light will ensure safety, cleanliness, and ease of visibility for anything you need to do in the kitchen.
Ventilation is Key: The ventilation in one aspect of the kitchen that is often overlooked by a majority of people, but in reality, the ventilation is just as important as the cleanliness.
Your customised modular kitchen can easily get hot and grimy because preparing meals generates a lot of heat, smoke, grease and odours. A well-ventilated kitchen helps greatly in controlling the air quality and temperature of the European modular kitchen. A functional ventilation system works by expelling the hot air from your kitchen and creating a constant circulation of air within your kitchen. The elimination of impurities like smoke, heat and fumes can greatly improve air quality for a pleasant and more comfortable kitchen environment.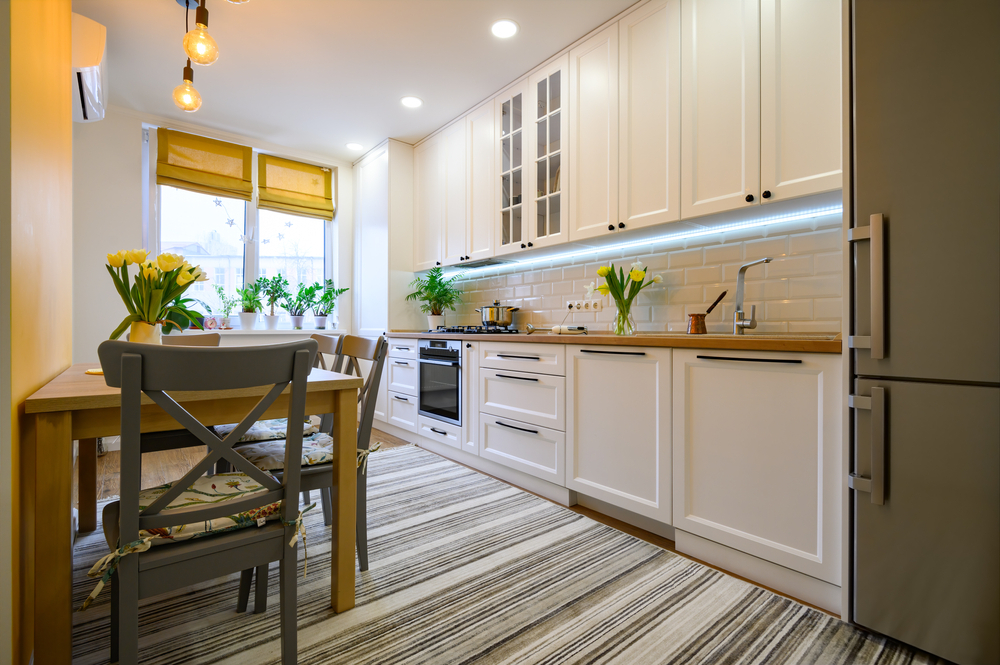 But even though the chimney and the exhaust fan helps in venting out the heat and fumes outside the modular kitchen area, having a door that opens out into the balcony or washing area always proves helpful. It also helps ensure that your modular kitchen has proper air circulation even when you are not using the space. Also, it will prevent the smoke from accumulating inside your home.
Well-established brands like Würfel have a wide range of modular kitchen designs to suit your style and home décor. You can get a free design quote for your kitchen and wardrobes by filling out the form below or drop us an email at contact@wurfel.in. To know more about Würfel products, take a look at our website. With 45 studios across the country, Würfel is the most premium and the largest modular kitchen and wardrobe brand in the country. It was awarded the 'Best Modular Kitchen Brand' by Times Business Awards consecutively for the years 2018, 2019, 2020 and 2021 and also 'The Most Innovative Kitchen Award' in 2019 & 2020 by India Kitchen Congress. Visit a Würfel studio near you to catch a glimpse of the latest modern modular kitchen designs and own your dream kitchen soon.Click here for more details.