The centralpoint of attraction of any kitchen is the countertop. Astunning kitchen countertop requires the perfect combination of a great design, pattern and the right dimensions. It is therefore important that you invest your time and energy to consider what you want for your kitchen so that it gets easier for you to find the right countertops that cater to your needs.


As countertops take up a lot of your kitchen space, so it's one of the very first things that you or your visitors will see when they enter the room. Once you are clear about the look of your countertop or at least have an idea of the colour palette of your kitchen space, you can begin researching on the materials that will suit that and make the right choice. For kitchens, the best thing to do is to select a solid surface for your countertop as they end up taking a beating and not many materials can stand up to counter the same. Certain materials like tiles can quite easily chip off or nick and others such as linoleum are in danger of melting if you end up setting a hot pan on it by accident. The safest choice is to go for materials like quartz, granite or marble to end up with a durable kitchen layout.
The differences between quartz, granite and marble countertops are as follows:
Looks: When it comes to appearance, granite comes in a variety of colours and patterns because of how it's formed and no two granite countertops share the exact same look. Marble is classic in style but is not the right choice if you are looking to add more vibrancy to your kitchen. Quartz is the clear winner amongst all the three as due to the fact that it's manufactured, it gives a more uniform look when it comes to its colours and patterns.


Environment-friendly: As they are both non-renewable and require high energy on account of their manufacturing methods, granite and marble are regarded as unsustainable in nature. These materials need to be mined, so the damage they do to the environment—particularly with regards to water and air pollution—is permanent. Since quartz is engineered, it is more environmentally-friendly than both the other materials especiallyif you use stones that are manufactured regionally manufactured using local fabricators.


Maintenance: Marble, granite and quartz countertops can be easily cleaned daily with soap and water or a mild household cleaner. To maintain the lifespan of your countertop, consider having your granite and marble countertops resealed once a year. But for granite, you can easily clean it with soapy water and relax as that is pretty much all that you need to do in terms of its maintenance. The solid surface of granite means that you don't require to have your countertops resealed.


Durability: When it comes to durability, granite and marble both pass the test but they must be sealed at least once every year to ensure there is no seepage of liquid inside the stone. Both are also resistant to heat but you should still be careful. However, the porous nature does lead to staining if spilt liquids are left sitting for a long time and they may be damaged if the countertop receives a blow of high impact. Quartz, on the other hand, is harder than granite and it can easily be kept bacteria-free. But in terms of heat, you need to use heating pads to avoid damage due to excessive heat.

Well-established brands like Würfelpays due consideration to all the above pointers and ensures that the countertops are the hero of their kitchen designs. You can get a free design quote for your modular kitchen by filling out the form below or drop an email at contact@wurfel.in. To know more about Würfel products, take a look at the website.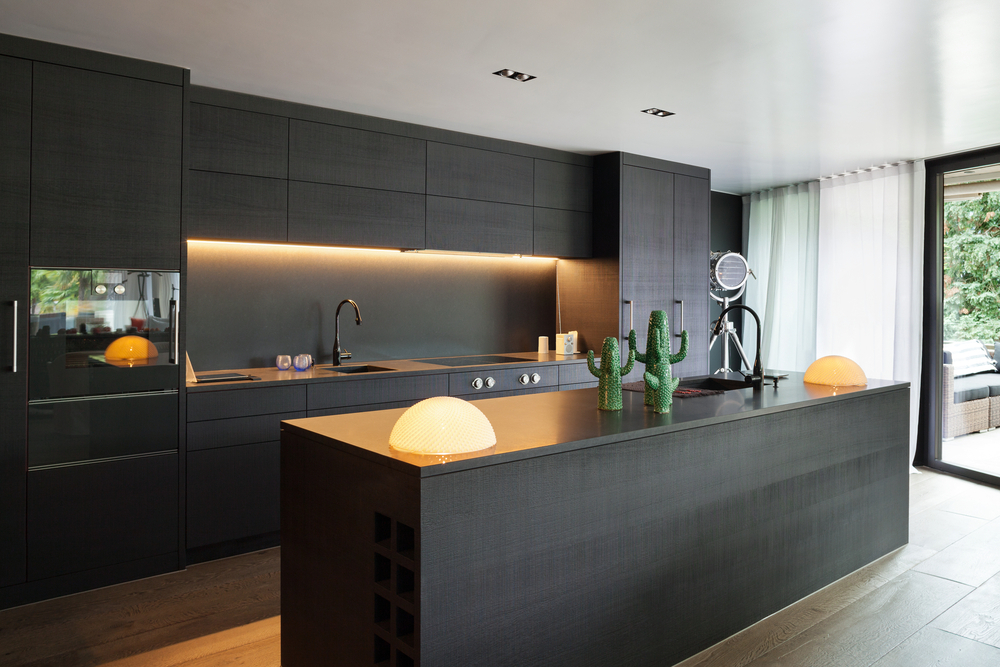 With 46 studios across the country, Würfel is the most premium and the largest modular kitchen and wardrobe brand in the country. It was awarded the 'Best Modular Kitchen Brand' by Times Business Awards for five consecutive years (2018, 2019, 2020, 2021 and 2022) and also 'The Most Innovative Kitchen Award' in 2019 & 2020 by India Kitchen Congress.
Visit a Würfel studio near you to catch a glimpse of the latest modern modular kitchen designs and own your dream kitchen soon. Click here for more details.