The changing times have led to the evolution of the concept of kitchens and have transformed the status quo of modular kitchens from just a norm to an exception.Not only do they make a style statement but they also add more flamboyance and personality to your home. The highlight of modular kitchen is the fact that they can be customised to suit the demands of the homeowner. So besides adding a style quotient to your home they also add the much sought-after comfort and convenience to your interiors.
Modern kitchen furniture that is constructed in modules or components makes up a modular kitchen setup. Each unit is built using a variety of materials, and they include modular kitchen accessories to help keep your kitchen clean and organised. The flexibility of a European modular kitchen design to be customised to the specifications of the homeowner is one of its most significant benefits. In order to make your dream kitchen a reality, you can select from a vast range of materials, designs, and finishes. Additionally, customised modular kitchens offer you the best solutions which is significant since the kitchen is the space where you often spend the most time preparing meals for your loved ones. With Würfel, you receive a wide variety of kitchen solutions such as the corner units, bottle pullouts, cabinets, drawers, pantry units etc., to provide you with all-round assistance. An organised kitchen makes your cooking experience simpler, easier, and more enjoyable.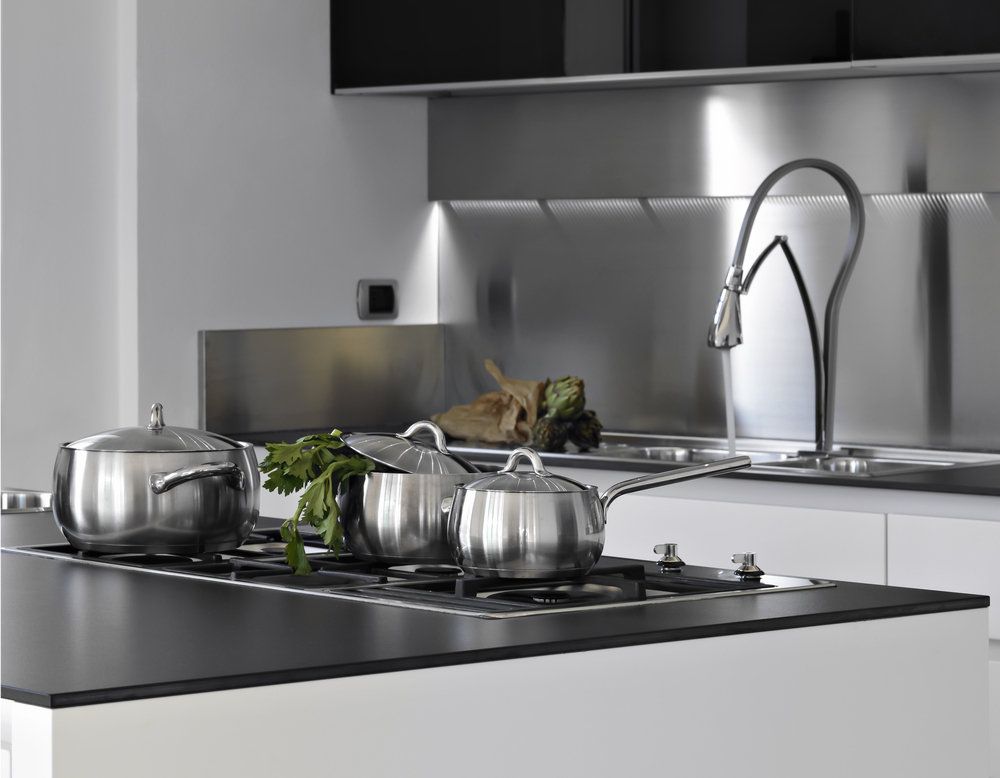 There is a wide range of modular kitchen material that is used in constructing a modular kitchen. They all have their individual strengths and limitations. While finishes add an appealing look to your kitchen, the materials provide structural support to the different modules in the kitchen design. Würfel uses three primary materials for the carcasses and shutters, namely the high-density water resistant particle boards, the MDF and the marine plywood boards. Here's a little more detail about each type of board for better understanding:
High-density water resistant particle boards: A particle board is made by heat pressing of wood chips, resin and sawmill shaving together. These boards are then treated with an anti-bacterial solution and Urea-formaldehyde resins are utilised to add the property of water resistance to the boards. The end product is used in carcass, shutters and exposed panels. It is a super strong water resistant high-density board which can be used in areas of high humidity.


MDF: The medium-density fibreboard (MDF) is an engineered wood composite that is constructed from wood fibres. There is no visible wood grain or knots as the boardis composed of small wood fibres. Fibres, glue and heat are used to construct the composite and it helps create a tight bonding board. MDF is anti-bacterial and water resistant in nature. They are used only for shutters and exposed panels.
Marine plywood boards: Marine Ply wood board is made from durable face and core veneers that are pressed and bonded together to create solid tropical hardwood having negligent core gap. This process of manufacturing is termed as cross graining and it reduces shrinkage and expansions which ultimately improves panel strength. This boards are "Calibrated" and are used in kitchen cabinets and shutters with 36hrs BWP (boiling water-proof) grade certified. Würfel usesthem in carcass only when they are requested by the homeowners.


Now, let's talk about the different types of modular kitchen layouts that are available in today's market. With the right layout you can make all the difference and make the most out of the available space, no matter the size of the kitchen.Würfel manufactures six of the most popular types of modular kitchen styles that you can choose from before finalising the design of your kitchen layout:

1. U-shaped modular kitchen: The U-shaped layout consists of cabinets, countertops, and appliances on three of its adjacent sides and leaves the fourth side open. This modular kitchen style is a perfect fit for kitchens having ample amount of space. Their easily customisable feature makes them a favourite amongst modern homeowners. They are easy to use and provides enough space for two or more people to use the space at any given point of time. This luxury modular kitchen design optimally utilises the kitchen corners to use every inch of the kitchen in an optimal manner. It's a very practical kitchen layout and itworks in any kitchen size.You will also receive extra counter space and the three-walled design provides enough cabinet storage.

2. L-shaped modular kitchen: This style of modular kitchen layout provides enough space for utility and beautifully fits the kitchen triangle within it. They givecontinuous counter and storage area which makes the space look bigger than its actualsize. The L-shaped European modular kitchen hasworkstations on two of its adjacent sideswhich helps ensure that you don't need to walk too far to reach the different zones. This makes the whole process of cooking much more convenient and organised.
The L-shaped kitchens are generally situated in the corners and they usually consist of two open ends which allows different entries and exits. They are also the best fit for open kitchen designs as they naturally open up the space to the adjacent room.

3. Linear modular kitchen:The linear kitchen is one of the most simple yet functional kitchen layouts of the modern times.This European modular kitchen design is also called me the one-wall kitchen and is regarded as an ideal choice for small homes. Here, the work triangle concept of the kitchen is judiciously laid out along a single wall. The straight modular kitchen style permits the workflow to run in a smooth manner as all the three major work zones, namely the hob, sink and refrigerator, are situated in close proximity to one another.

4. Island modular kitchen: The island modular kitchen is a freestanding cabinet that can either be exactly like the existingstyle of your kitchen or it can complement it. It can elevate the aesthetic appeal of your kitchen by bringing in both glamour and functionality to it. They also provide a solution to all your storage woes as the island consists ofadditional drawers and bottle pullouts and act as an extension to your existing kitchen design.

The kitchen island can be transformed into an informal dining area for the family and it can also accommodate additional seating arrangements for your guests. This helps you interact with your family and guests even when you are busy preparing meals. The island modular kitchen style affects the whole look and feel of the space and takes the centre stage when it comes to your home interiors.

5. Parallel modular kitchen: Parallel kitchens, also known as galley kitchens, are modern kitchen design concepts where two countertops sit parallel to one another giving the cook ample space to prep and cook his meals. They're getting popular amongst modern homeowners, especially with small apartment dwellers.This setup makes it easy to use as well as differentiate the main working space of the kitchen along with the serving area. They are also used in professional settings like a restaurant because of their high efficiency with the integration of a productive kitchen work triangle.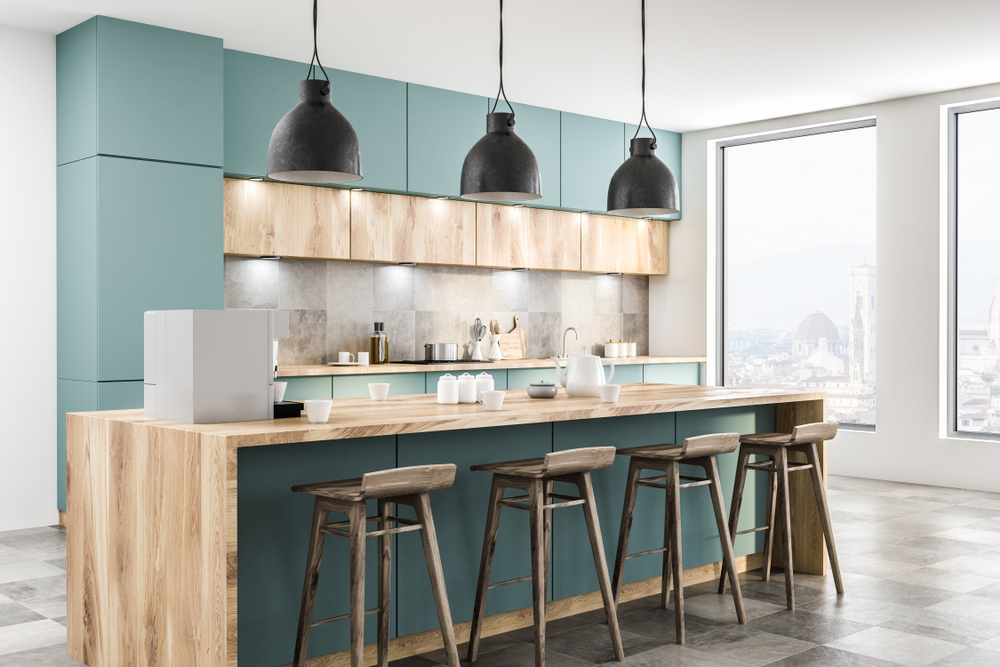 Well-established brands like Würfel have a wide range of modular kitchen designs to suit your style and home décor. The most important thing to consider as a homeowner is to customise the design of your kitchen to suit your needs and to complement your lifestyle choices.