Modern modular kitchens have become a trending addition for urban homes as they can be customised on the basis of the requirements of the homeowner. As modular kitchens are manufactured in the factory, they need to be planned in detail in advance as it's not feasible to incorporate changes once the customized modular kitchen goes under production.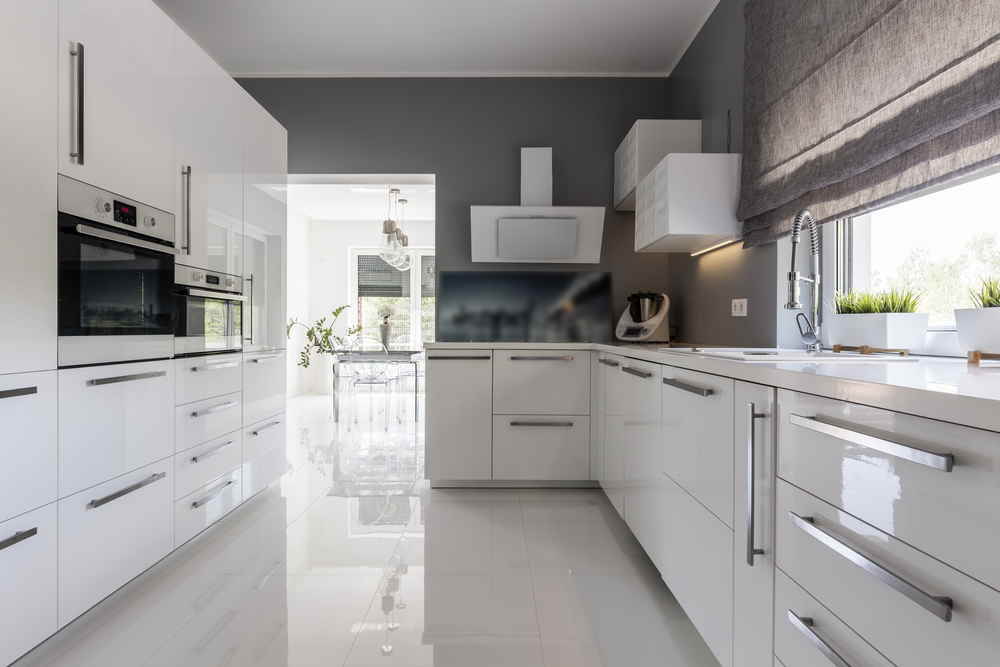 Luxury modular kitchen designs are feasible, stylish and functional in nature which makes them the ideal choice for modern homes. But before you get swept off your feet with all their amazing features, here's what you need to consider before you buy a modular kitchen for your home-
1. Determine the layout of your modular kitchen: Based on the size of the
room, you might want to merge your cooking space and prep space with your dining
area and turn it into one open-plan space. That's why it's important to have
knowledge about the most popular kitchen layouts and select the one that is right
for your space.


Even if you are facing a shortage of space, there are a lot of practical yet stylish
modular kitchen layouts for you to choose from. The U-shaped layout, the L-shaped
layout, the G-shaped layout, the peninsula layout, the parallel layout, and the island
layout are the six different types of modular kitchen layouts that are popular right
now. Choose the one that best fits your needs and available space.

2. Pay attention to the kitchen work triangle: It is crucial that you build your customised modular kitchen while keeping the kitchen work triangle in mind. The
kitchen work triangle states that there are three primary work zones in the kitchen
and when they are located at optimum, equal distances, the traffic flow in the kitchen becomes more smooth and more efficient. Having the kitchen work triangle in
place can also help facilitate multi-purpose kitchens.

3. Analyse your storage requirements: You need to analyse your storage requirements to properly plan the cabinets, drawers, or tower units of your modular kitchen design. Your storage requirement will depend a lot on the pattern of your usage. If you are someone who stocks groceries on a weekly basis, then you need to plan your storage solutions accordingly. Also, if you have elderly people in your home then you should opt for pullouts or drawers so that they find them convenient and easy to operate. Include a dedicated pantry unit in your modular kitchen design to store all the dry kitchen ingredients. You can also opt for corner units such as Lazy Susan, magic corner etc., to help utilise the corner space of your kitchen layout.
4. Have an effective kitchen lighting design: European modular kitchen lighting should ideally feature fixtures that fall into three main categories, namely ambient lighting, task lighting and accent lighting. Ambient lighting refers to the soft overhead light that illuminates the walls and floor so that you can easily navigate in and around the kitchen. Task lighting, on the other hand, is brighter in comparison and is used to illuminate the islands, countertops, sinks, and other work areas for higher precision during the preparation and cooking of food as well as cleaning. Accent lighting fall between ambient and task lighting in terms of brightness, and is used to highlight
the primary features in the kitchen, like your prized collection of fine china or the coffered ceiling etc. The right combination of these three categories of kitchen lighting helps create a perfect ambience for your kitchen while minimising the
appearance of shadows and glare.

5. Choose the countertop material wisely: Although it is very tempting to choose a
countertop based only on looks, you need to first consider the durability and ease of
maintenance of the countertop material. Today, there are plenty of choices available
when it comes to the types of countertop materials available in the market. Modular
kitchen countertops also come in a wide variety of colours, textures and patterns to
satisfy any design goal that you have in mind. The seven most popular types of countertop materials include solid surfaces, natural stone, engineered stone, laminate, concrete, wood and ceramic tile. There's no one countertop that is ideal for every home, so pick the one that best suits your style and requirements.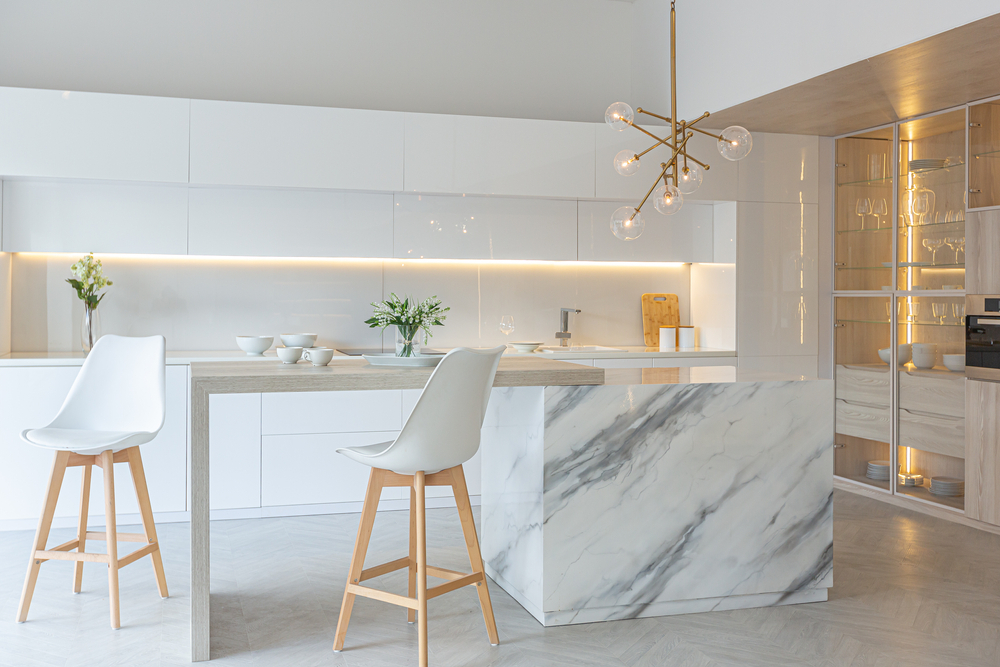 Well-established brands like Würfel have a wide range of modular kitchen designs to suityour style and home décor. You can get a free design quote for your kitchen and wardrobeby filling out the form below or drop us an email at contact@wurfel.in. Visit a Würfel studio near you to catch a glimpse ofthe latest modern modular kitchen designs and own your dream kitchen soon.