In recent times, modular kitchens have been among the most popular kitchen designs amongst homeowners. They help to make your kitchen experience more wholesome because they are made to meet your preferences and requirements. In addition to providing your traditional kitchen space with a beautiful and modern makeover, modular kitchens are designed to satisfy your daily cooking needs. They are the ideal option for every home because they have a tonne of extra storage space, a spacious appeal, and are fully customisable.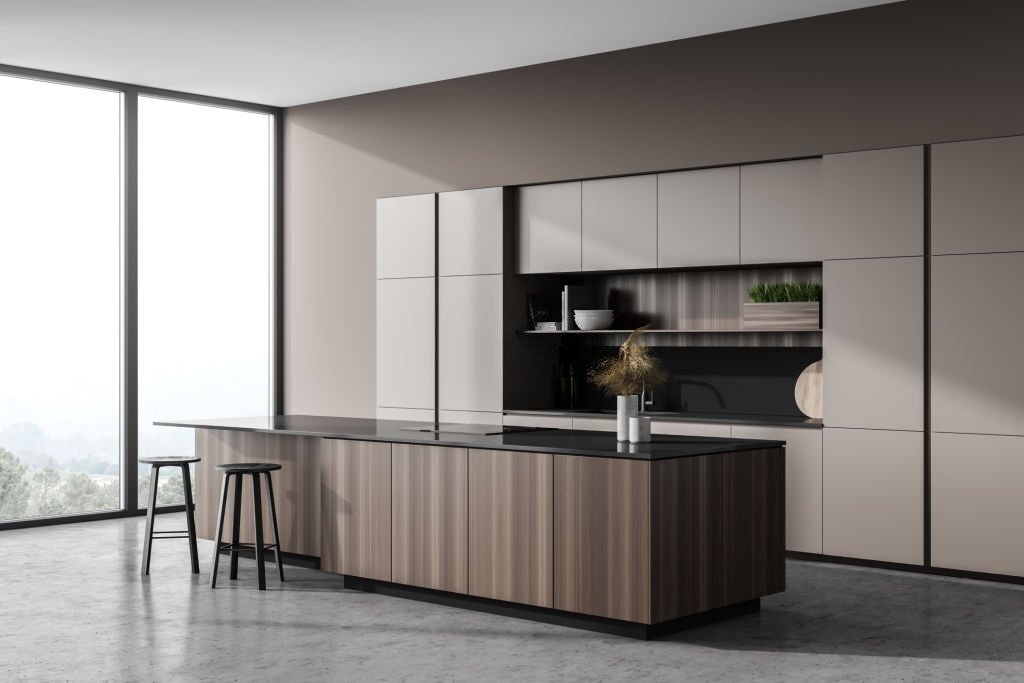 Some of the primary advantages offered by modular kitchen designs are as follows:
They help maximise space: The rising popularity of modular kitchens is primarily on account of their efficiency. These customised kitchen designs effectively make use of every nook and corner through various storage solutions such as tower units, cabinets, drawers, corner units etc., which helps maximise the storage of your kitchen and ensures that every inch of the kitchen is used smartly. This helps you to make the most out of your available space.


They are fully customisable: One of the most attractive features of a modular kitchen which makes it popular amongst modern homeowners is the fact that it is fully customisable. You can design your kitchen based on your personal preference of style and comfort to truly enjoy your time in the kitchen. You can choose from a wide variety of materials, layouts, finishes, textures, colours etc., to build a modular kitchen that flows with the design aesthetics of your home and reflects your style standards.


They are easy to maintain: As the kitchen is one of the most used spaces of your home so it should definitely be easy to clean. The European modular kitchen is designed in such a manner as to allow you access to every corner which makes it super easy to clean or repair. Also, you can choose from a wide selection of non-porous and stain-resistant countertops and surface materials that can be cleaned with just a simple wipe.


They are highly durable: Quality and durability are the main attributes of a well-designed modular kitchen. All that you need to ensure is that your modular kitchen manufacturer uses high-quality raw material that is resistant to water damage and termites to enjoy a space that will remain as good as new for a long time to come. The core materials used in modular kitchens are resistant to borers or termites which makes them very durable. They are usually made of MDF or high-quality plywood that does not bend or warp over a long period of time.


They offer variety in storage facilities:One of the main benefits offered by customised modular kitchens as opposed to traditional carpenter-made kitchens is their unique variety of storage facilities. You can have any sort of storage space that you require, be it cabinets, pullouts, drawers, corner units, built-in racks, tower units etc., depending on your requirements.
They are stylish in appearance: The best part about the modular kitchen design is that they offer both style and functionality. As you have countless options of materials, finishes, colours andtextures to choose from, you can personalise your luxury modular kitchen to mirror your visual aesthetics. You can choose to have a modern style kitchen or you can also opt for a more traditional variant to help match the design aesthetic of your home.
They have transparent pricing: With modular kitchens, you can be assured to have full transparency in terms of pricing. At the time of the finalisation of the design and finishes, the cost of your customised modular kitchen is calculated and fixed by your manufacturer. But when it comes to the carpenter-made kitchens, the cost may vary from the original estimate provided that you decide to go with a different choice of material or the progress rate of the work of the carpenters is very slow etc.


They can be effortlessly remodelled: The fact that they are divided into modules gives you the flexibility tochange the look and feelof your modular kitchen at any point in time. This is one of the biggest advantages that you receive with this kitchen design. You can transform thespace by simply switching up the surface, or knobs on your cabinets and counters or by putting on a different colour to add more freshness and vitality to your kitchen design.


They can fit all your appliances: Be it a microwave, a refrigerator, a dishwasher or a mixer, a customised modular kitchen canfit every appliance that you want to include in your space without affecting the look of your kitchen. You can even opt for built-in appliances to add more value to your home and to have a more organised feel in your modular kitchen.
They are easy to assemble and disassemble:The construction of traditional kitchens happens at the site of installation but modular kitchens come pre-fabricated in the form of ready-to-install modules that can be easily transported and assembled at the site. Also, carpenter-made kitchens are fixed permanently so you can't dismantle the cabinets and take them along if you are looking to shift to a new location. But modular kitchens can be easily dismantled and reassembled at a new site as they come as separate units and not as one whole unit.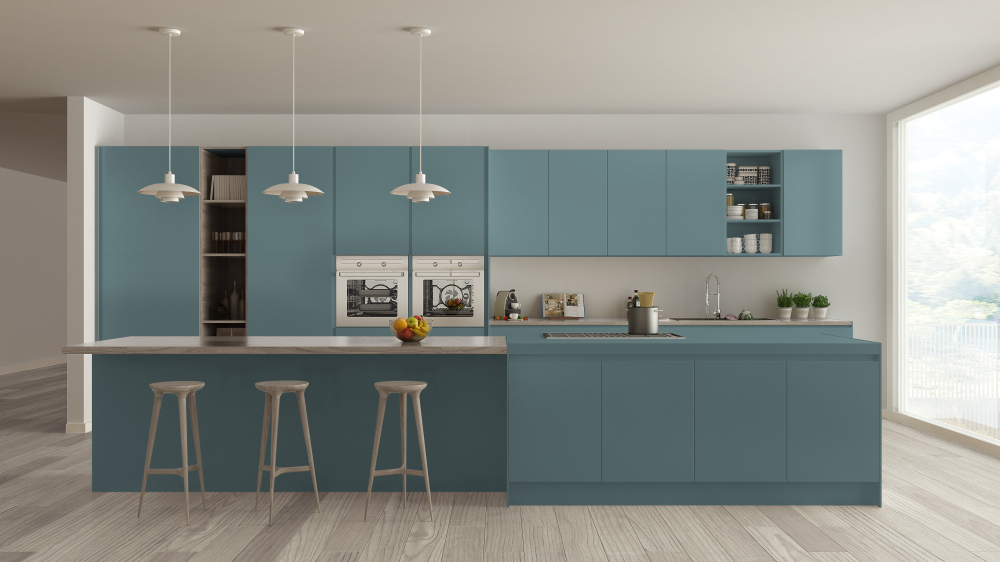 Well-established brands like Würfel have a wide range of modular kitchen designs to suit your style and home décor. You can get a free design quote for your home interiors by filling out the form below or drop us an email at contact@wurfel.in. To know more about Würfel products, take a look at our website. With 46 studios across the country, Würfelis the most premium and the largest modular kitchen and wardrobe brand in the country. It was awarded the 'Best Modular Kitchen Brand' by Times Business Awards consecutively for the years 2018, 2019, 2020, 2021 and 2022 and also 'The Most Innovative Kitchen Award' in 2019 & 2020 by India Kitchen Congress. Visit a Würfel studio near you to catch a glimpse of the latest modern modular kitchen designs and own your dream kitchen soon. Click here for more details.