Modular kitchen design trends tend to update from time to time with the changing years and based on the social and technological advancements made in the previous year. For 2023, we can expect some big changes when it comes to the modular kitchen industry. Be it the growing popularity of bold colours or the enhanced technological features, 2023 will see people opting for comfort and convenience while sticking to their roots when it comes to style.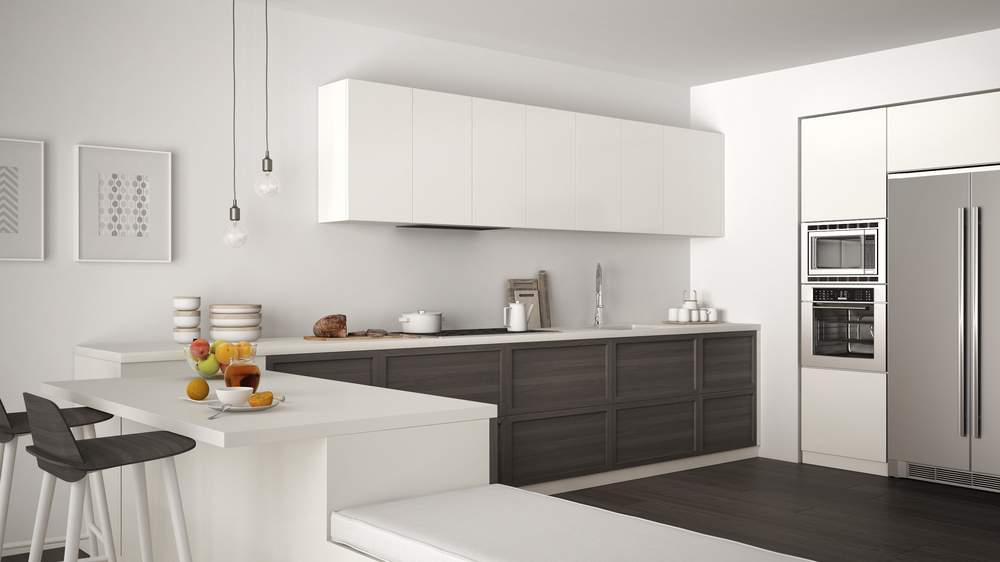 Designers and decorators worldwide are busy predicting the course of modular kitchen trends for the new year and they are as follows-
Natural elements- Ever since the pandemic the trend has been to shift to all things natural. People are eager to bring nature inside their homes and that hasn't changed just yet. Organic elements are sure to be a popular design trend in the coming year as well, especially with regard to the kitchen space, in the form of eco-friendly and organic materials, natural stone countertops, wooden flooring as well as cabinetry etc. Stone countertops are sure to stay hot for the new year and will surely continue winning the hearts of all. Quartz is still the most preferred natural stone for modern homeowners for their modular kitchen designs but 2023 will also see the rise in popularity of gorgeous marbles and quartzites of more colour variants on both the kitchen backsplashes and countertops. The shift to natural elements will be visible not only in bigger items of the modular kitchen design but also in smaller aspects such as wood containers for storage and glass or wood bowls etc.


Scullery- The functional pantry of the home, also known as thebutler's pantry, is becoming immensely popular in recent times and is sure to continue gaining love in the new year. A scullery is a compact kitchen or room at the back of your home that is meant for washing dishes and other such household work.They become an additional storage space for all your kitchen essentials, the perfect spot to dedicate towards the prepping of your food, the secret coffee bar and a whole lot more. Hidden sculleries are surely going to excite modern homeowners in the upcoming year. They give a space where you can move the messy side of your kitchen time, especially the meal preparation and clean-up part. Many people tend to opt for a smaller prep or scullery sink attached to the mainmodular kitchen layout to perfectly sync with the open floor plans of modern homes.


Warm in IN- Although white continues to be one of the most elegant choices of colour for your modular kitchen designs and will carry on the trend in the upcoming year, warm vibrant colours are making a comeback.People are more attracted to warmer colours and pops of colour rather than sticking to the monochromatic scheme of whites and greys.A whole lot of organic and saturated colours are in trend for 2023 in all the areas of the kitchen. All-white cabinets will be switched with wood or warm-toned ones in both darker and lighter hues. Instead of basic white and grey, we will see warmer options such as warm greys and creamy off-whites.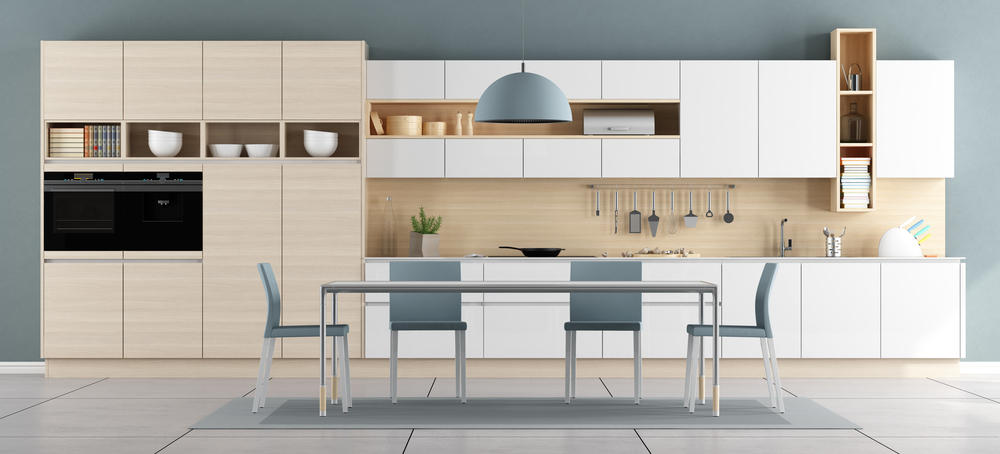 Well-established brands like Würfel have a wide range of modular kitchen designs to suit your style and home décor. They follow the latest design trends and customise the kitchen according to the likes and preferences of the homeowner to suit their personal needs and requirements.To know more about Würfel products, take a look at our website. With 43studios across the country, Würfel is the most premium and the largest modular kitchen and wardrobe brand in the country. It was awarded the 'Best Modular Kitchen Brand' by Times Business Awards consecutively for the years 2018, 2019, 2020, 2021 and 2022 and also 'The Most Innovative Kitchen Award' in 2019 & 2020 by India Kitchen Congress. Visit a Würfel studio near you to catch a glimpse of the latest modern modular kitchen designs and own your dream kitchen soon.