For any home, the kitchen is the focal point. The best part about a kitchen is that people not only prepare their meals in this space but they also socialise with their guests, spend quality time with their family and create memories, seasoned with love, that will last a lifetime.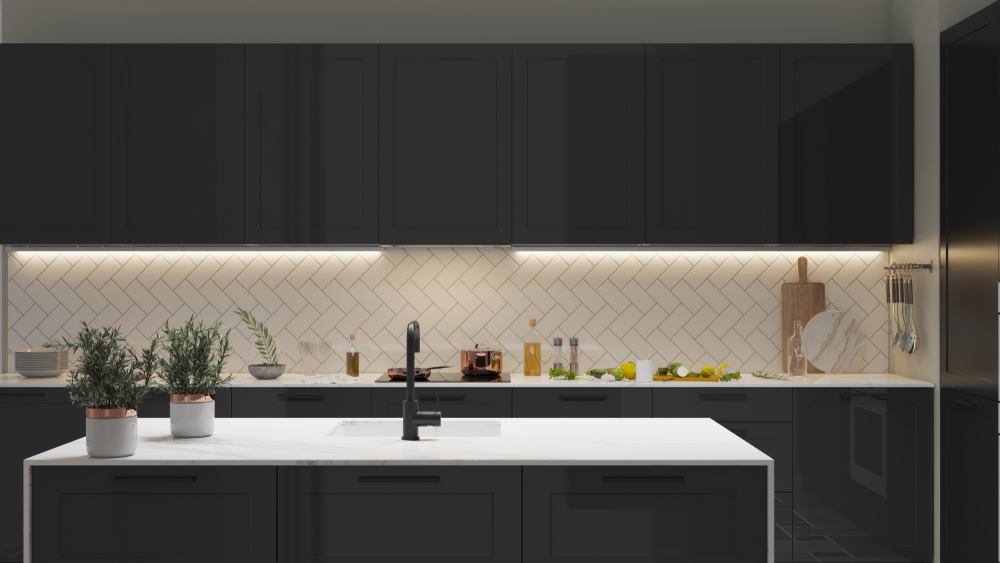 The kitchen is a space that you use for the most part of the day and it is truly the heart of your home, so the layout of your home kitchen needs prior planning and consideration. It may seem that the task of designing a modern modular kitchen interior is daunting, and you will definitely end up investing a lot of your time and energy into the whole project, but tackling one aspect at a time will help you come up with the best modular kitchen design for your home.

With the advancement in technology and the change in social dynamics, the face of modern European modular kitchen design trends has undergone a huge shift in perspective. So, let's look at the latest design trends in the modern modular kitchen industry:

1.Include a kitchen pantry: A pantry for your customised modular kitchen can turn out to be a very useful and important part of your kitchen design. You cannot style a functional kitchen without reference to where the food will be stored.
Nowadays, European modular kitchen pantries provide a dynamic accommodative space, which can include everything from intricate dinner sets to fine glass jars meant for storing spices, lentils and others. Rather than cramming everything into insufficient cabinet or drawer space, the kitchen pantry allows you to be better organised and provides you with much easier access to items that are used on a frequent basis.

You can also stock up on large quantities of dry goods and non-perishable foods. This ultimately adds up to less clutter in the kitchen, and larger stocks of food for unforeseen future circumstances. Also, pantries are the best place to store kitchen appliances that aren't used on a daily basis but you still need access to. If your customised modular kitchen doesn't have an adequate cupboard or cabinet space for such items, then the kitchen pantry is often the best solution.
2. Play around with the backsplash: Adding a quality backsplash to your European modular kitchen design will help make the space stay cleaner, look better and provide long-term protection. It is most commonly used in areas that are more susceptible to deterioration. In your kitchens, these areas would mainly be behind the stove or the main preparation counter.
Besides providing a great long-term solution for protection, backsplashes also offer you the opportunity to be creative with them.Based on the layout and the size of your kitchen, you can have the backsplash wrapped around the entire kitchen or place it in some select sections. Fromclassic marble to vibrant stone and bold laminate, there is a wide range of available materials, colours and patternsthat you can consider for your kitchen backsplash to help lift up the space.
3. Dark is divine: Although white cabinets add a classic appeal to any kind of kitchen style, there is a gradual decline in their popularity. To move away from the all-white kitchen trend, people are now leaning towards the inclusion of dark colours in the kitchen through the countertop or the cabinetry.
Shades such asblue, green, black, navy, emerald green and even plumare making an entry in modern kitchen layouts. Moody colours for the kitchen give the room a sophisticated and edgy appeal. The dark kitchen cabinets trulyenhance the look of a modular kitchen space with its luxurious and dramatic feel.By including dark colours in your customised modular kitchen, you can highlight the space and make it a focal point in your home.However, you must ensure that the dark colourdoes not completely overpower the room, makingit feel perpetually dark.
Dark European modular kitchen cabinets help create anelegantand luxurious atmosphere that thelightershadescan't. With darker colours,if you include items such as brass knobs, pendant lights or stainless steel décor, you can make all the difference and tiethekitchen look together.
4. Kitchen islands are all the rage: The kitchen island hasnow transformed intothe hub of the kitchen layout. The kitchen island is meant to create an impact, and its unique designs are bound tomake a statement.

Modern kitchen islands consist ofvarious storage solutions and arefitted with differentunder-counter appliances in addition toserving as a casual dining or drinking space.You can also increase the storage space of your modular kitchen design by incorporating differently sized cabinets and drawers with the right modular accessories or open shelves on the island.You caneven accommodate the largersized islands by letting themextend into the living room space inthe open-plan designs. This helps ensure the multi-functional nature of thekitchen islandwhilecreatinga defined space in an open concept home.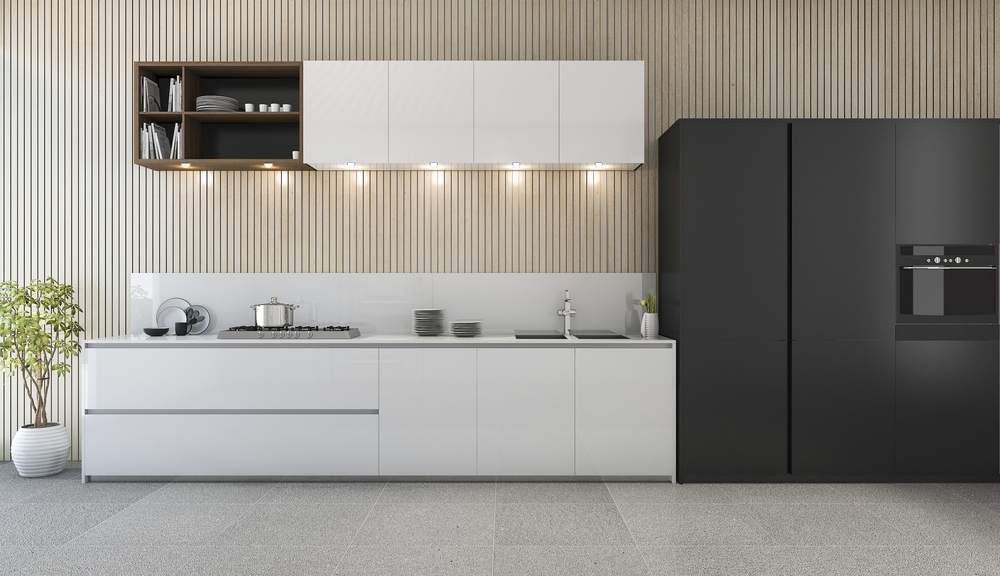 Well-established brands like Würfel have a wide range of modular kitchen designs to suit your style and home décor. You can get a free design quote for your home interiors by filling out the form below or drop us an email at contact@wurfel.in. To know moreabout Würfel products, take a look at our website. With 46 studios across the country, Würfelis the most premium and the largest modular kitchen and wardrobe brand in the country. It was awarded the 'Best Modular Kitchen Brand' by Times Business Awards consecutively for the years 2018, 2019, 2020, 2021 and 2022 and also 'The Most Innovative Kitchen Award' in 2019 & 2020 by India Kitchen Congress. Visit a Würfel studio near you to catch a glimpse of the latest modern modular kitchen designs and own your dream kitchen soon.Click here for more details.