Modern kitchen furniture that is constructed in modules or components makes up a modular kitchen setup. Each unit is built using a variety of materials, and they include modular kitchen accessories to help keep your kitchen clean and organised. The flexibility of a European modular kitchen design to be customised to the specifications of the homeowner is one of its most significant benefits. In order to make your dream kitchen a reality, you can select from a vast range of materials, designs, and finishes. Additionally, customised modular kitchens offer you the best solutions which is significant since the kitchen is the space where you often spend the most time preparing meals for your loved ones.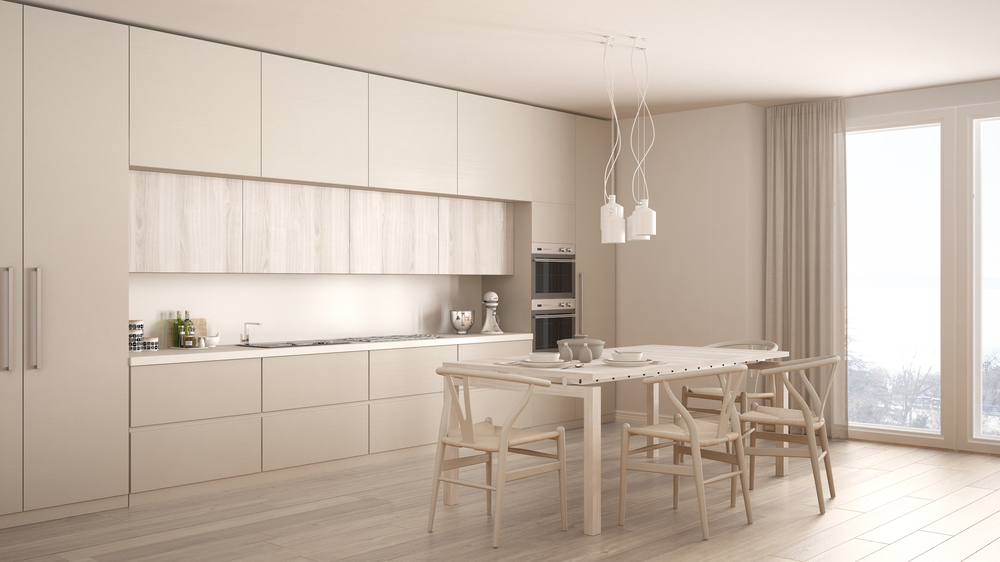 There is a wide range of modular kitchen material that is used in constructing a modular kitchen. They all have their individual strengths and limitations. While finishes add an appealing look to your kitchen, the materials provide structural support to the different modules in the kitchen design. Würfel uses three primary materials for the carcasses and shutters, namely the high-density water resistant particle boards, the MDF and the marine plywood boards. Here's a little more detail about each type of board for better understanding:
High-density water resistant particle boards: A particle board is made by heat pressing of wood chips, resin and sawmill shaving together. These boards are then treated with an anti-bacterial solution and Urea-formaldehyde resins are utilised to add the property of water resistance to the boards. The end product is used in carcass, shutters and exposed panels. It is a super strong water resistant high-density board which can be used in areas of high humidity.


MDF: The medium-density fibreboard (MDF) is an engineered wood composite that is constructed from wood fibres. There is no visible wood grain or knots as the board is composed of small wood fibres. Fibres, glue and heat are used to construct the composite and it helps create a tight bonding board. MDF is anti-bacterial and water resistant in nature. They are used only for shutters and exposed panels.
Marine plywood boards: Marine Ply wood board is made from durable face and core veneers that are pressed and bonded together to create solid tropical hardwood having negligent core gap. This process of manufacturing is termed as cross graining and it reduces shrinkage and expansions which ultimately improves panel strength. This boards are "Calibrated" and are used in kitchen cabinets and shutters with 36hrs BWP (boiling water-proof) grade certified. Würfel uses them in carcass only when they are requested by the homeowners.


Well-established brands like Würfel have a wide range of modular kitchen designs to suit your style and home décor. The most important thing to consider as a homeowner is to customise the design of your kitchen to suit your needs and to complement your lifestyle choices.