The concept of kitchens has been gradually changing with the changing times. People are now fascinated by modular kitchens and they no longer opt for traditional kitchen designs. This shift of preference is not only because modular kitchens bring style to your interiors but they also bring order and convenience to your home. The fact that they can be customised to meet your needs is the icing on the cake and makes it even more easier for homeowners to pick their choice of kitchen. Also, modular kitchens provide some of the best solutions specifically when it comes to organising your cooking space. This becomes necessary as you end up spending a whole lot of time in the kitchen on a day-to-day basis. Having an organised space turns cooking into a much simpler and pleasurable experience.
Some of the main advantages offered by modular kitchens as opposed to carpenter-made kitchens include: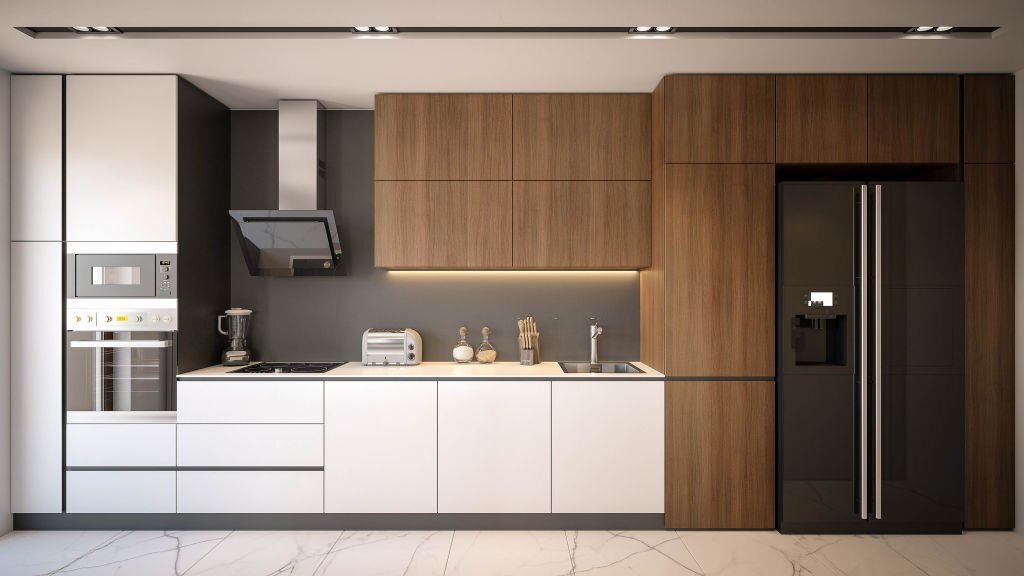 Stylish and functional designs: Modular kitchens come in a variety of styles such as traditional, modern, eclectic, transitional etc., which provides an elegant look to your interiors. They not only offer beautiful aesthetics but are also convenient and easy to use. The modular kitchen is designed by implementing the golden kitchen triangle rule, which enhances both the style and functionality of the kitchen layout.
Efficient use of space: To have a truly optimised kitchen space, a modular kitchen is the way to go. With a carpenter-made kitchen, it is not possible to properly utilise the space you have. The modular kitchen design not only helps you avoid such a situation but also provides you with a solution. Its smart layout and storage modules ensure that every inch of the available space is being utilised. If there are corner spaces in your kitchen then you can install corner units such as magic corners to make use of those areas and not let them go to waste.
Easy to assemble, disassemble and transport: Since modular kitchen units come in the form of units and are assembled at the site, they can be completely dismantled and reassembled if you need to shift to a new location. This makes it very convenient for homeowners as they don't need to purchase a completely new kitchen for their new home. It is also one of the primary advantages that homeowners receive with modular kitchens as opposed to traditional kitchen.
Customisable: Depending on the needs of the homeowner, modular kitchen units can be customised and personalised with slight deviations from the original, standard designs. This is one of the most desirable features of this kitchen design as it allows homeowners to have their own personalised space that is in tune with their sense of style and aesthetics. You can add as many cabinets or drawers as you want and you can also include additional storage spaces like pantry units, Lazy Susans, magic corner units etc., depending on your requirement in the kitchen. You can also add separate cabinets for your appliances to have them nicely hidden from sight. This will give a more organised look to your modular kitchen design and add a flow to your space.
Available in different layouts: There are different modular kitchen layouts you can choose from to help accommodate the available space in your home. To have a functional kitchen space, it is important for you to choose the right layout. A clever layout makes all the difference for both small and large kitchens and helps you make the most out of the available space. The six most popular modular kitchen layouts include the U-shaped layout, the L-shaped layout, the island layout, the parallel layout, the straight layout and the peninsula layout. You can pick the one that best fits your space and complements the style of your home.
Variety of finishes and colours: Modular kitchen designs are available in innumerable colours as well as finishes. You can choose the colour and finish of your choice or the ones that complement your kitchen style. When it comes to colours, you can either go for a monochrome palette or opt for a dual-toned design depending on your preference. While a monochrome colour scheme will add an elegant look to your modular kitchen design, a dual-toned palette will add more flair and panache to the overall space. In terms of finishes, you can choose either a gloss or a matte variant that best fits the ambience of your modular kitchen.
Easy to maintain and repair: Modular kitchens are designed in a manner that you can access every nook and cranny of the space. This makes them extremely easy to clean as well as maintain. The modular nature of these kitchen designs means that they are almost entirely collapsible. So, you can easily remove the skirting and other modular kitchen accessories to ensure thorough cleaning or repair. Also, if you quickly wipe off the dirt and grime from your kitchen on a regular basis then you can maintain its stylish appearance for a longer duration of time.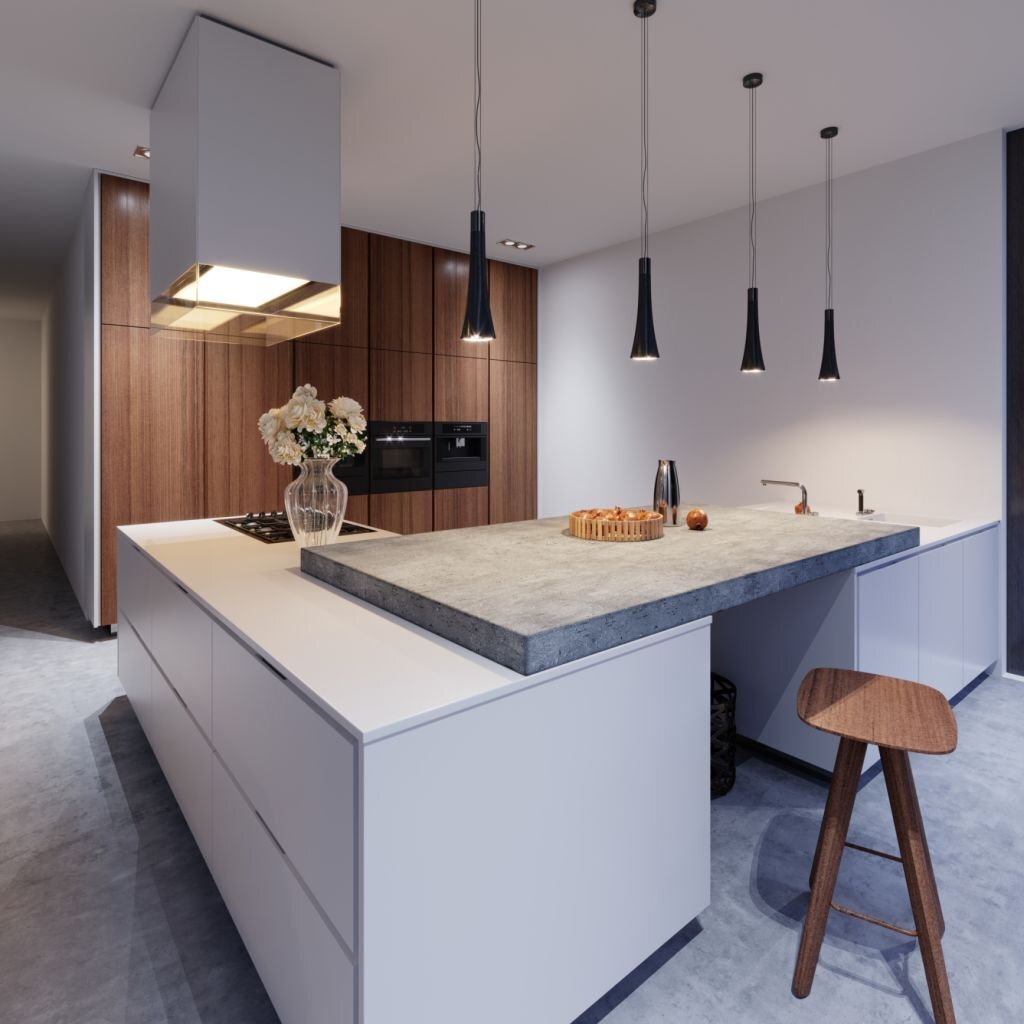 Well-established brands like Würfel have a wide range of modular kitchen designs to suit your style and home décor. You can get a free design quote for your kitchen and wardrobe by filling out the form below or dropping us an email at contact@wurfel.in. To know more about Würfel products, take a look at our website. With 46 studios across the country, Würfel is
the most premium and the largest modular kitchen and wardrobe brand in the country. It was awarded the 'Best Modular Kitchen Brand' by Times Business Awards consecutively for the years 2018, 2019, 2020, 2021 and 2022 and also 'The Most Innovative Kitchen Award' in 2019 & 2020 by India Kitchen Congress. Visita Würfel studio near you to catch a glimpse of the latest modern modular kitchen designs and own your dream kitchen soon.