Owning a well-designed and functional kitchen is essential for creating a welcoming and efficient living space. If you're looking to enhance your home design, consider incorporating some of these modular kitchen ideas. From sleek and minimalist designs to bold and colourful options, there are endless possibilities to create the perfect kitchen design for your home. With smart storage solutions, natural materials, high-tech appliances, and more, these ideas will help you create a kitchen that is not only beautiful but also practical and functional.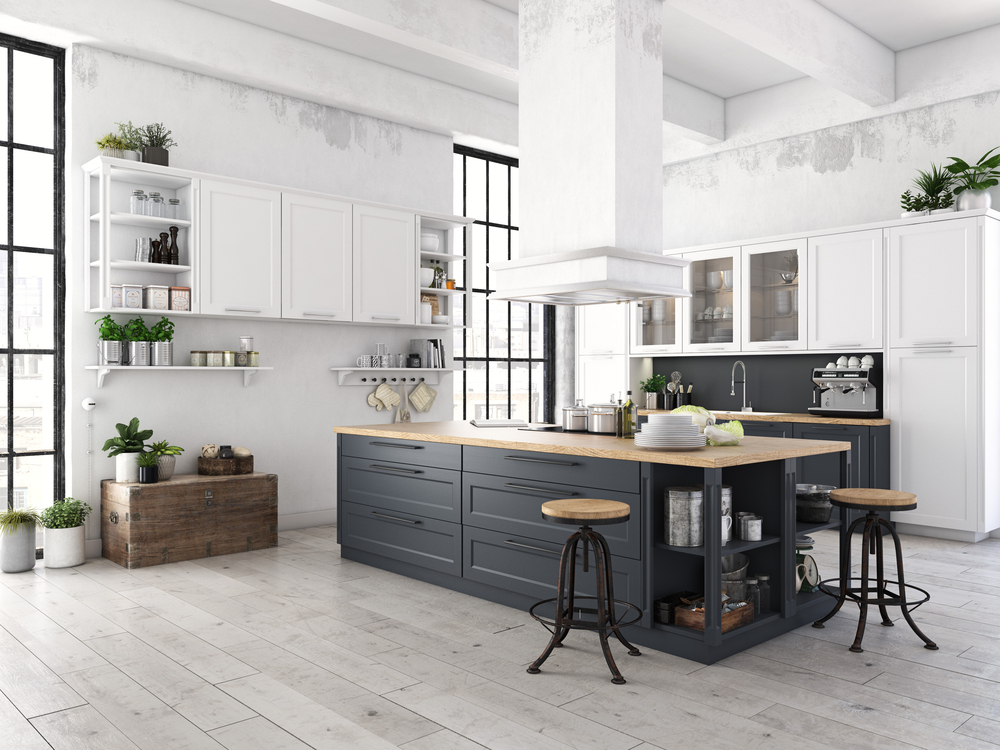 So let's explore these 10 modular kitchen ideas to transform your home design.
Sleek and minimalist: A sleek and minimalist modular kitchen design can give your home a modern and sophisticated look. Consider incorporating materials such as glass and stainless steel for a clean and contemporary feel.
Natural and earthy: For a warmer and more natural look, consider using wood or stone finishes in your modular kitchen design. This can give your home a cosy and inviting feel.
Bold and colourful: Adding bold and bright colours can create a fun and lively atmosphere in your kitchen. Consider using colourful tiles, cabinets, or appliances to add some personality to your space.
Industrial chic: For an edgier and more industrial look, consider incorporating materials such as concrete or exposed brick into your modular kitchen design. This can give your home a trendy and urban feel.
Classic elegance: If you prefer a more classic and timeless look, consider using traditional materials such as marble, granite, or wood in your modular kitchen design. This can give your home a sense of sophistication and elegance.
Open concept: An open-concept modular kitchen design can make your home feel more spacious and welcoming. Consider incorporating an island or bar area to create a natural gathering space for your family and friends.
Smart storage: Maximize your kitchen's storage potential with clever modular storage solutions. Consider pull-out shelves, hidden compartments, or vertical storage solutions to keep your kitchen organized and clutter-free.
Eclectic mix: A mix of different textures and finishes can create an eclectic and unique modular kitchen design. Consider mixing and matching materials such as metal, wood, and glass for a visually interesting space.
High-tech: Incorporating high-tech appliances and gadgets can make your modern kitchen design feel futuristic and cutting-edge. Consider incorporating a smart refrigerator, induction cooktop, or voice-activated lighting system to make your kitchen feel like something out of a sci-fi movie.
Natural light: Lastly, don't forget the importance of natural light in your modular kitchen design. Consider adding large windows or skylights to bring in as much natural light as possible, which can make your space feel brighter and more inviting.
By selecting the right combination of colours, textures, and finishes, you can create the best modular kitchen that reflects your unique style and personality. Just let your creativity flow!